---
---
The World Bank     Tokyo Office            Telephone: (03) 3597 6650
INTERNATIONAL BANK FOR RECONSTRUCTION AND DEVELOPMENT     10F, Fukoku Seimei Building           Fax: (03) 3597 6695
INTERNATIONAL DEVELOPMENT ASSOCIATION                          2-2-2, Uchisaiwai-Cho Cable: INTBAFRAD TOKYO Chiyoda-ku,         Tokyo 100, Japan
                                                 Monday, March 13, 2017
Today is going to be a big day in the Global Currency Reset. I am going to finalize the commercial lien on Neil Gorsuch, and I am going to begin the process of obtaining a commercial lien on Sandie Okoro, https://s3.amazonaws.com/khudes/lokoro.pdf the current General Counsel of the World Bank Group. This assumes that Sandie Okoro does not choose to join the coalition for the rule of law. The documents will be posted later in the day.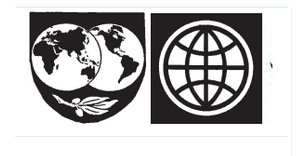 I am Acting General Counsel of the International Bank for Reconstruction and Development, which is the oldest of the World Bank Group's five agencies. Svein Aass, then Norway's Executive Director and Eugene Miagkov, Assistant Executive Director for Russia, appointed me as Acting General Counsel of the IBRD in 2009. When the Banking Cartel locked me out of the World Bank's headquarters, I began a lawsuit against the World Bank. The Board of Governors of the World Bank and IMF settled this lawsuit in 2012.
Since then, I have been interacting with individuals who are part of the coalition for the rule of law that is in charge of the Global Currency Reset. I do this through my social media and through weekly broadcasts in the DCTV Series that are uploaded on the internet. Links to this information are at the end. I am also including the teleprompter for the 2.9.16 segment where I accused Justices Anton Scalia and Clarence Thomas of corruption. I am also attaching a tweet of March 11, 2014 and one of February 6, 2017 to a Chinese group in Taiwan and to Wolfgang Struck, explaining how the withdrawals from the Global Debt Facility are going to proceed.
The last document is an email explaining why you are getting so much information about the CIA. People already know that the CIA's headquarters are in Switzerland. There are many who are trying to position themselves in advance of the Global Currency Reset.
Sincerely,
Karen Hudes
Acting General Counsel, International Bank for Reconstruction and Development
Overseer Mandate Trustee, Global Debt Facility, TVM-LSM-666
Read more:
https://s3.amazonaws.com/khudes/Twitter3.13.17.pdf