To the coalition for the rule of law:
---
---
The World Bank      Tokyo Office     Telephone: (03) 3597 6650
INTERNATIONAL BANK FOR RECONSTRUCTION AND DEVELOPMENT       10F,  Fukoku Seimei Building            Fax: (03) 3597 6695
INTERNATIONAL DEVELOPMENT ASSOCIATION       2-2-2, Uchisaiwai-Cho             Cable: INTBAFRAD TOKYO    Chiyoda-ku, Tokyo 100, Japan
Friday, August 4, 2017
To the Coalition for the Rule of Law: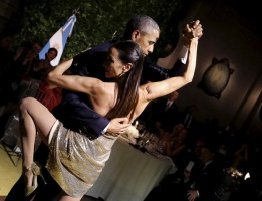 I am writing this very early in the morning, after finding out that many of you are aware about the extent of the Banking Cartel's lies. I get to try and speak for humanity. If I say something wrong, please let me know, and I will correct my mistake. I am dancing the tango with humanity, and following your lead. I have explained this metaphor in my last tweet, which is now viral on the internet.
I also vote the shares of the United States on the Board of Governors of the World Bank and International Monetary Fund during this Global Currency Reset to exchange the currencies of the world for the monetary gold reserves that were put into hiding at the end of WWII and for local currencies issued by villages and towns. Humanity is going to slowly end the corruption in the world's money system. The number of decisions that are going to be taken is going to be minimized until people get up to speed and regain their health, which has been compromised.
I have a bad headache this morning. I was knocked down yesterday and suffered a concussion. These things happen to me alot. It is part of my job as Overseer Mandate Trustee of the Global Debt Facility. I am using World Bank letterhead. This is because José Rizal and Ferdinand Marcos created the World Bank and IMF to govern the world's wealth in the Global Debt Facility. Most of what you know needs to be corrected, because the Banking Cartel was lying to you. The World Bank and IMF need to be cleaned up from the interference (capture by the Banking Cartel). The Board of Governors of the World Bank and IMF are in charge, and they will soon be taking direction from the Coalition for the Rule of Law, which is the name we are calling the people who are cleaning up the corruption in the world's money system.
I am attaching a document which appeared on my computer screen yesterday. I tweeted this document December 14, 2014. In it, I am answering (in red) an unfriendly journalist who thought I was lying to him about the Global Debt Facility containing the world's wealth. You will find all kinds of mistakes in what I wrote in the earlier documents. This is because I started out believing the Banking Cartel's lies.
We still do not know what really happened in the past. It is a big jigsaw puzzle that we are all putting together. Moscow State University is helping us figure this out.

Sincerely,
Karen Hudes
Acting General Counsel
Overseer Mandate Trustee, Global Debt Facility, TVM-LSM-666
Read more:
https://s3.amazonaws.com/khudes/Twitter8.4.17.pdf